New Opera presents "VIVA! TCHAIKOVSKY" May 16th, 2014 at El Museo del Barrio in NYC.
This 2-act evening of music by Tchaikovsky will feature New Opera's production of composer's last opera "IOLANTA" and a biographical ballet "Dear Nadezhda".
Ballet "Dear Nadezhda" (choreographed by V.Petrov) tells the story of Tchaikovsky and his benefactress, Nadezhda von Meck. Nadezhda von Meck was a widowed Russian railroad baroness who devoted much of her wealth and energy to supporting the arts. Upon hearing Tchaikovsky's music for the first time, she was enthralled, having discovered a mirror for her own emotions in his work. Thus began a platonic love affair that evolved through over 600 letters.
Always staying within the classical vocabulary, "Dear Nadezhda" brings excitement and innovation to this established style of dance.
Opera "IOLANTA" was completed by Tchaikovsky in 1892 and originally appeared on a twin bill with his famous "Nutcracker".The libretto was written by the composer's brother Modest Tchaikovsky, and is based on the Danish play Kong Renés Datter (King René's Daughter) by Henrik Hertz, a romanticised account of the life of Yolande de Bar. Though in Russia this opera enjoys a fully deserved fame, in the West "Iolanta" fell into a relative obscurity.
"IOLANTA" tells a story of a blind princess who was raised without knowing about her blindness. Eventually, through a spiritual journey Iolanta discovers the gift of sight.
Russian bass of Metropolitan Opera and Bolshoi Theater Mikhail Svetlov as King Rene will be joined by Russian soprano Julia Lima as Iolanta and Vladimir Lokshin as Ibn Khakia.
The production by Igor Konyukhov through an original interpretation and visually striking set and costume design will bring a fresh point of view to this story. The orchestra will perform under the baton of Maestro Anthony LaGruth.


Brown Paper Tickets Ticket Widget Loading...

Click Here to visit the Brown Paper Tickets event page.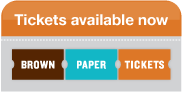 Featured news
Russian Bass Mikhail Svetlov as King Rene
Russian bass Mikhail Svetlov of Metropoltan Opera is described by the Washington Post as a "titanic, all-encompassing bass". His engagements included performances with the Bolshoi on their tour at New York's Metropolitan Opera and critically acclaimed debuts at Teatro Alla Scala (La Scala) and Royal Albert Hall in London.